Towards 2000 Inc - Rental Guide
Lighted Dance floors
Video Demo
Video Demo
Click Here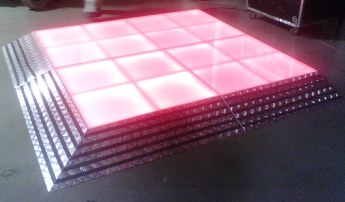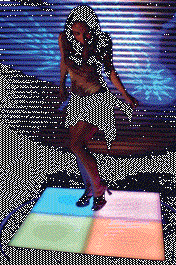 Each section of each 1m x 1m panel can be individually controlled for color, dim, on/off - allowing a large floor to be programmed with complex chasing paterns, color flows, cahses or even letters/logos.
The panels can also be used verically for wall or stage edge displays.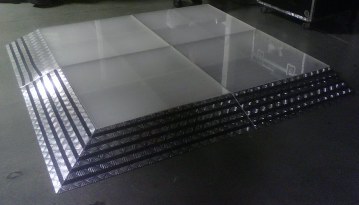 High Tech non-slip edge risers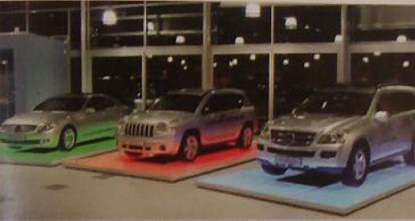 Floor will hold suubstantial weight

Lighted Neon Dance floor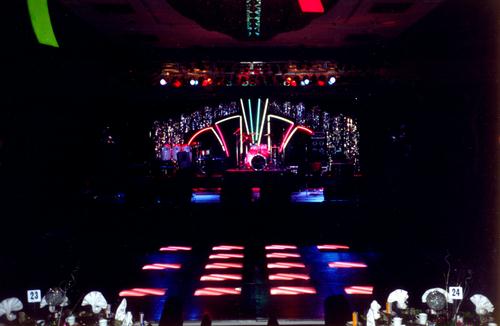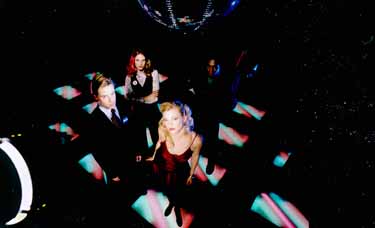 Four channels of neon lie beneath each of the 16 sections of 3 ft x 4ft floor. Each piece of neon can be chased and controlled individually if required. The floor is raised only about 3 inches and has cambered edges. The neon panel can be covered using popular white opaque plexi for the 70's disco look!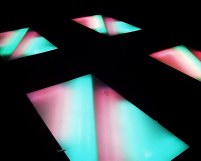 The neon floor contains 16 3 Ft x 4 Ft neon lighted panels that can be arranged in any configuration. For example they could be laid end to end to create a long walkway. Other plain black panels can be added to make a floor size of 21 Ft X 24 Ft.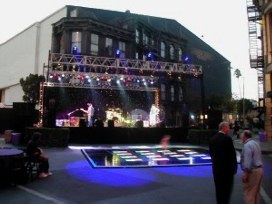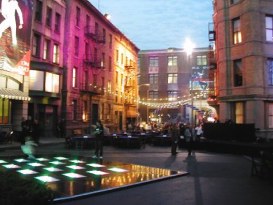 Floor at Paramount for the Saturday Night Fever DVD release 2003
Installation & Set Up
The ground surface needs to be flat and dry. If being placed on a hardwood or scratchable floor surface it needs to be covered with some carpet, tarp orart board to avoid damage to the existing floor. We will provide one man to deliver the floor which will arrive in 4 large roadcases. We will need one strong assistant from your staff for approx 2-3 hours to assist in moving and laying the floor at the desired position. We will need the same person for about an hour to strike. Two 14 gauge wires will exit from one corner of the floor for power and control. We will set up various programs on the small controller that will allow the floor to be chased and flashed by your DJ or lighting technician during the event. We need to have level access to the area where the floor is to be set up.
Rental Cost - from $4500 (Local delivery includes set and strike - client provides 1 helper with muscles for install and strike)
1M x 1M Panel - $1295.00 each